Tip For Today:
What is the most overlooked spot the kitchen? We think about behind the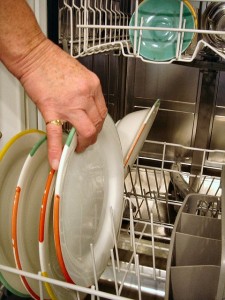 refrigerator, though we don't really want to clean it. We think about inside the stove, but we often forget about INSIDE the dishwasher. Unlike all the places we clean regularly, what's inside the dishwasher actually touches the pieces we eat and drink directly from.
So here's what to do to clean this neglected space: Once a week, shake baking soda on a damp sponge and wipe around the machine's edges to remove stuck-on food or stains. To clean the inside, run an empty cycle with a quarter-cup of bleach to kill bacteria.
Don't Forget To Follow Us On Facebook By Clicking Here